Welcome to Brier IT services
Lost Data?
There are two types of computer users in the world: those that have lost data and those that are going to lose data.
We can help both types, recommending and configuring tools to prevent data loss or working to recover whatever was lost.
If you have any questions, give us a call, or talk with our data recovery partners
directly
.
We offer information technology services to people and businesses who want their computers and networks to work and don't want to become geeks in the process.

If your computer is running slow, if viruses and pop-ups have you down, if your Internet connection is dead, if you need a network or just need a sympathetic ear, get in touch with us.

We are equally comfortable working with the Windows and Macintosh operating systems, wired and wireless networks and home or business computer configurations.

We are a services business. We will recommend hardware or software when necessary and will -- at your request -- purchase it for you. Our prices are your prices.

We are based in Essex County, NJ, and cover much of the Tri-State area.

We want to help you avoid computer hassles and get you back to doing what you want to do.

Our Mission

To free you from the tyranny of technology.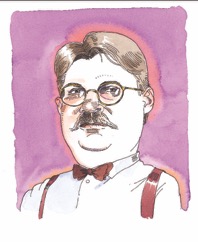 Contact Information

Telephone
(973) 996-8003
Email
steven@brierit.com